At Da Vinci Medical, we are passionate about beauty and well-being of our patients. We are an aesthetic clinic dedicated to treating and perfecting anyone seeking to improve how they look
Da Vinci Clinic Clinic has been established for 10 years and we are committed to serve you better.
Get Back Your Youthful Look and Confidence. We Welcome You!
BOOK NOW
We Are A Patient Centric Clinic
As the effects of ageing take hold, lip volume depletes to leave a thinner, flatter appearance. Wrinkles and fine lines may also appear, contributing to a less smooth look, less defined borders and a flattened 'Cupid's bow', creating an overall tired and aged appearance.
At Da Vinci Medical, lip enhancement treatment is a popular non-surgical treatment to boost shape and volume of the lip via the injection of lip filler. They can also be used to contour the lip margins and accentuate the lip shape. Plumping the lips can create a sexy and youthful appearance that can look very attractive especially during smiling, kissing and talking.
How Does it Work?
Our expert doctors use JUVÉDERM VOLBELLA® XC for lip injection. It is a crystal-clear gel that is injected directly into and around the lips using an ultra-fine needle to temporarily plump the lips for lip augmentation and to smooth the appearance of lines around the mouth. The lidocaine gel improves the comfort of the injection by reducing sensitivity to pain.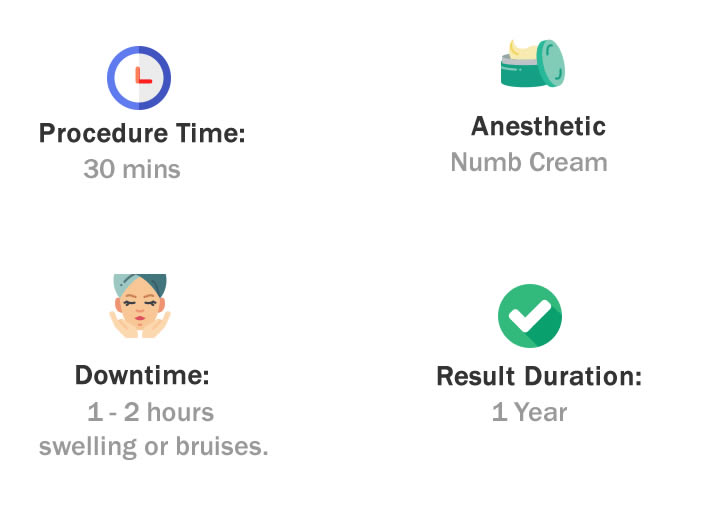 We are patient centric and deliver high quality treatments

Certified and experienced Doctors and Therapists

Premium Aesthetic Treatments

FDA Approved Procedures done by certified aesthetic medical doctors